Abstract
HT-02
Tabletop imaging of structural evolutions in chemical reactions
H. Ibrahim1*
,
B. Wales2
,
S. Beaulieu1
,
N. Thiré1
,
E.P.Fowe3
,
M. Spanner4
,
A.D. Bandrauk3
,
M.S. Schuurman4
,
F. Légaré1
1Institut National de la Recherche Scientifique, ÉMT, Varennes, QC, Canada
2Dpt. of Physics and Astronomy, University of Waterloo, ON, Canada
3Lab. de Chimie Théorique, Université de Sherbrooke, QC, Canada
4National Research Council of Canada, Ottawa, ON, Canada
Since laser driven tunnel ionization preferentially ionizes the highest occupied molecular orbital (HOMO) compared to lower lying orbitals, the dynamics within the cation typically involves mostly the electronic ground state. We present a tabletop approach to efficiently launch dynamics from ionization of the HOMO-1 orbital of small organic molecules, which so far required limited VUV sources like FELs or high harmonics. 266 nm ultrashort laser pulses are capable of initiating rich dynamics through strong field multiphoton ionization – an interesting regime located between weak field multi photon - and tunnel ionization. We have imaged proton migration - as one of the fundamental processes in chemistry and biology - with femtosecond resolution in the first excited state of the acetylene cation and have shot a molecular movie of the to and fro isomerization process. Additionally, a new dissociation channel (C=C bond breaking) has been observed. Our results present the most complete picture of population transfer on the excited state of the acetylene cation. Our tabletop approach is generally applicable and can be used for other small organic molecules. The experimental results are in excellent agreement with the timescales and relaxation pathways predicted by new and quantitative ab initio trajectory simulations.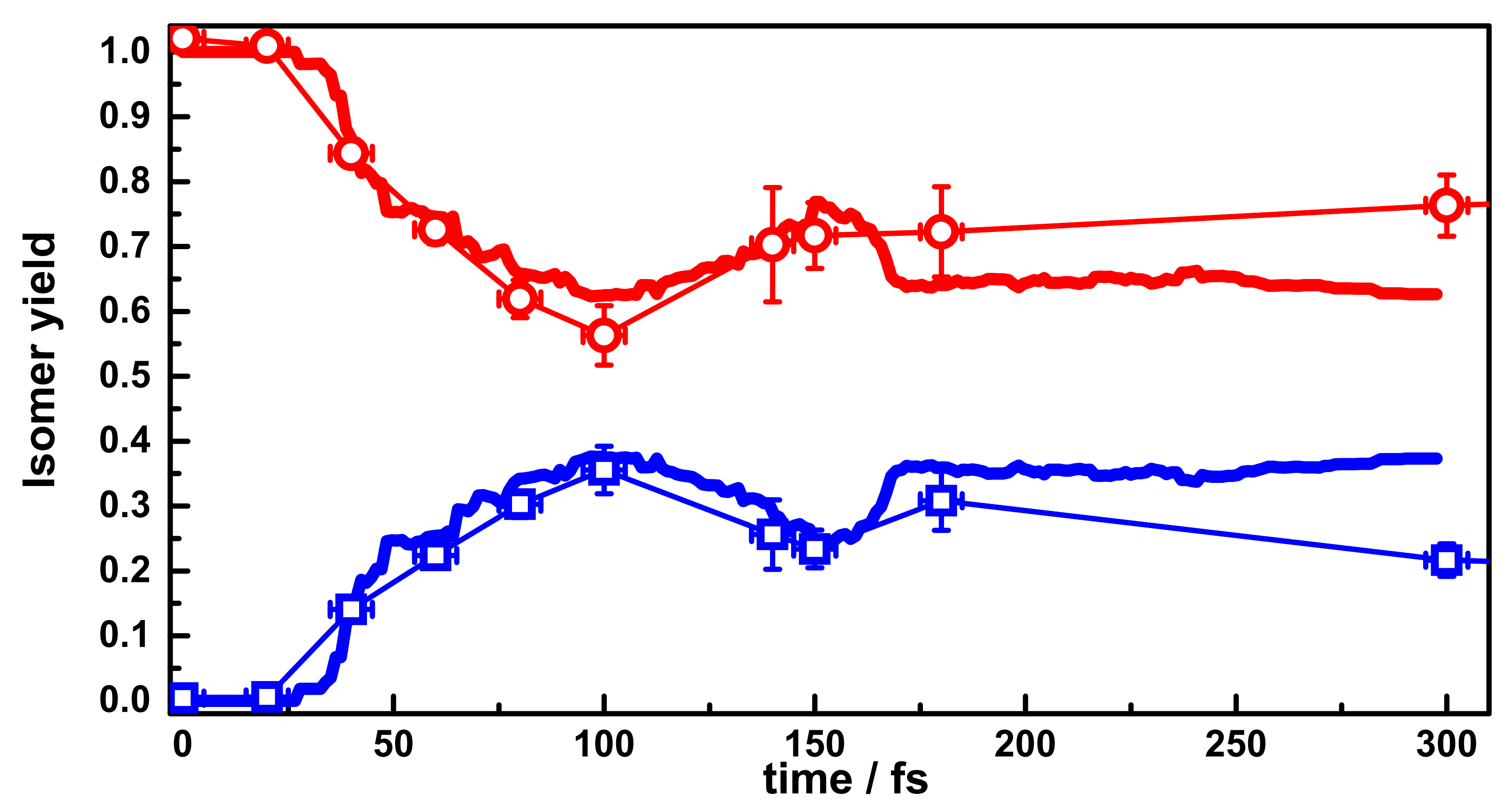 References:
[1] H. Ibrahim, et. al., Nat. Commun. 5:4422 (2014).